Recognition of Dysantic
BV Science is proud to announce that Hungarian Innovation Society awarded an innovation grand prize diploma our Dysantic.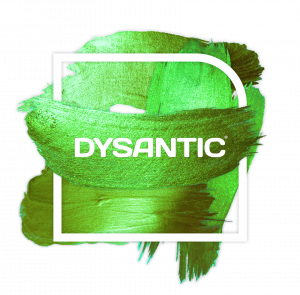 This grand prize diploma is the recognition of the research and development work of Dr. Bata team in the last years, the effectiveness of the product and not least of the very successful introduction on the world- wide market.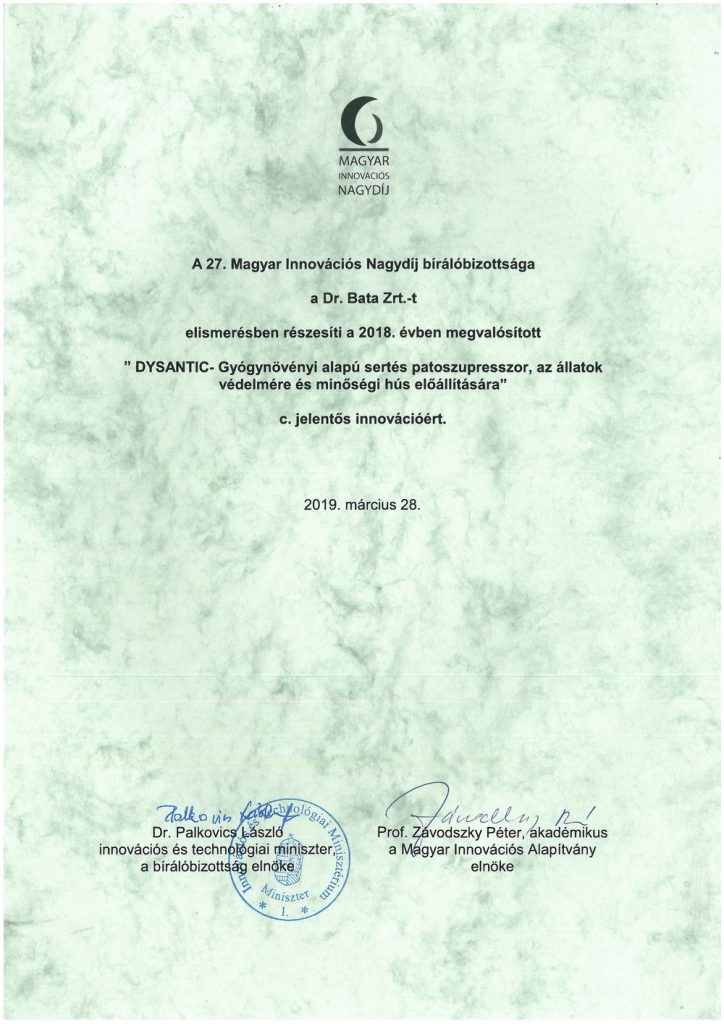 Dysantic, today available in more than 40 countries of the world, helps thousands of farmers to achieve the antibiotic free animal production, which is not just help to reduce the environment pollution, but also a very important step of the sustainable and cost effective livestock breeding and keeping.
As at the award ceremony, László Palkovics, Minister of Innovation and Technology, underlined in his speech that it is an important task to find and launch the research and development, innovation activities that are the engine of sustainable development.
The award ceremony was organised at the Houses of the Parliament of Hungary which shows the importance of this award.  The Dr. Bata Ltd. was represented by the R&D leaders Zsofia Bata and Dr. Viviana Molnar-Nagy who have received the diploma as recognition of their work.